Independent Specialists In Jaguar Cars
A Jaguar is a special car and we understand that you would want to keep it that way. That's why it is important to use a reliable garage for all your repairs, servicing and diagnostics.At Nene Jag Specialists we treat each car as if it were our own.
A Jaguar is seen as one of the best cars in the world, and it is very stylish sports car to drive. That's why you need reliable support when it comes to the service and maintenance of these cars. Nene Jag Specialists is a leading provider of Jaguar servicing and repairs, and we are Independent Specialists In Jaguar Cars based in Peterborough, Cambridgeshire.
Do you require an independent Jaguar Service Centre? Call us today on 01733349042 to discuss your requirements.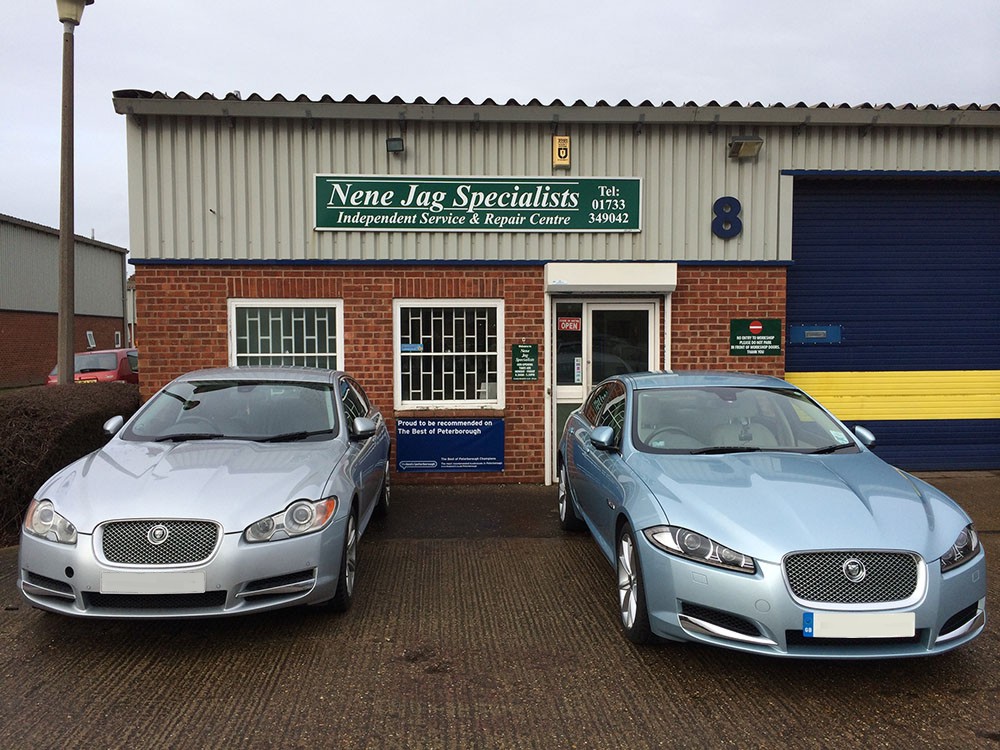 At Nene Jag Specialists we only use genuine/original equipment parts,thereby providing a guarantee on workmanship and on the quality of the parts that we use. We can provide you with a complete service for your Jaguar, which means that we are always looking for ways to improve our servicing and technology. We invest heavily in diagnostic equipment and obtaining the correct tools/equipment to complete jobs correctly and efficiently.
Our Jaguar Service Centre
At Nene Jag Specialists your Jaguar will be looked after by our Jaguar Master Technician. Clive has over 30 years experience on Jaguar Cars.
With the experience that we have this means that we are well placed to diagnose any problems with your Jaguar. We have developed a methodical and logical approach to diagnostics and are committed to diagnosing any issues in timely and effective manner.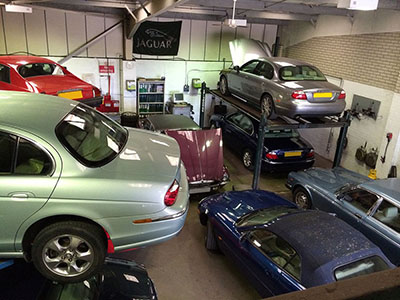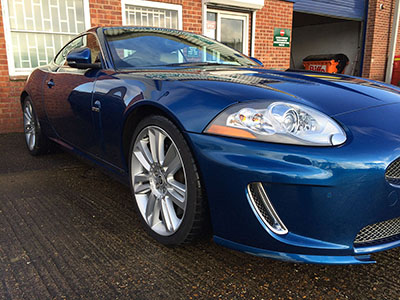 We can undertake a thorough check-up for your vehicle, to find any possible issues that might arise. We can then provide you with a full report on all the work that needs to be done. At Nene Jag Specialists , we service all your Jaguar vehicles that are still under warranty, and this will not Void your warranty with your current dealer. This is a great benefit of working with our workshop.
Our workshop services include wheel alignment, MOT services, air conditioning repairs, diagnostics, as well as general repairs on your engine. On every routine service your car will receive a comprehensive checkover. No additional work is carried out without your permission.
Call us today on 01733349042 to discuss your requirements.
Nene Jag Specialists can source all the Jaguar parts and accessories for your needs. We service clients throughout the UK and always specialise in high quality, unique and original parts for your Jaguar. You can also assist you with additional services such as wheel alignment to reduce uneven tyre wear and how to prolong the life of your car's suspension. We also assist with your air conditioning services and repairs, to ensure that your air conditioner is functioning completely correctly.
As part of our service offering, we can offer you a comprehensive diagnostic service on your Jaguar vehicle. This means we can pick up on any potential issues, and correct them before they cause any unnecessary issues or additional expenses. We can also assist you with all your accident damage, as we have a complete repair shop and a team of experts he specialises in Jaguar car repairs.
Independent Jaguar Car Servicing
We can assist you with independent Jaguar servicing needs. We can source all the parts and accessories you need for your Jaguar. We specialise in original parts and accessories for your car, making us your one stop shop for all your Jaguar repair needs. We can do a detailed diagnostic to determine the exact cause of the issue, especially when it comes to engine services. All our services are carried out to the manufacturer's specifications and you won't lose your warranty at all.
In addition to our independent services and repairs, we can also provide you with an MOT preparation service. We specialise in Jaguar repairs and source original parts only. We ensure that you get the best products with full warranty. You can speak to your friendly team about the services and the repairs you need to see how we can help you with Jaguar repairs.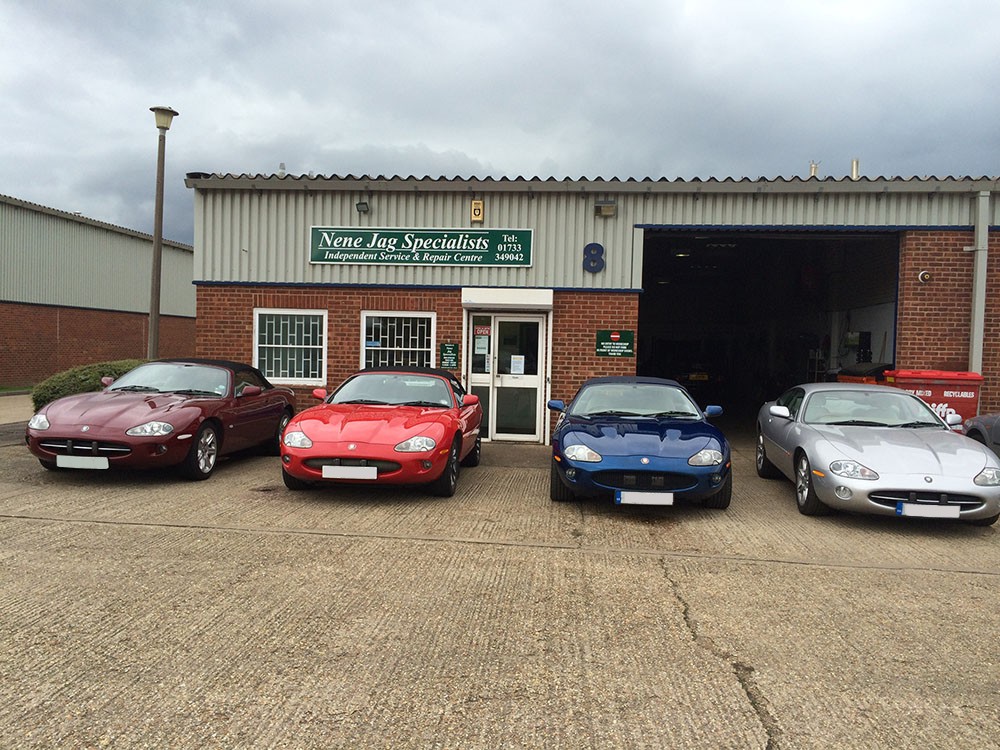 Another great service we can offer is professional wheel alignment. If this keeps your wheels from running uneven and also keeps your suspension in a great condition. It's important for you to regularly check your wheel alignment and balancing services, which is ideal if you want to be safe and reliable on the road. It is important to have your car checked for wheel alignment if you see any uneven tire wear or if you feel that your tires are loose or wondering. If there is a vibration in the steering while you drive, especially at higher speeds, it may also be time to check at the moment. If your car tends to go to a specific direction also the time to check the alignment.
In addition to the above, we also provide air conditioning services and repairs. Your air conditioning not only provides you with a comfortable car environment but also prevents your engine from working too hard if the conditioner is not working properly. We can fully test and recharge your air conditioning system to keep your vehicles engine and complete system in full working order.
Why Choose Our Independent Jaguar Garage
Nene Jag Specialists are based in Peterborough, Cambridgeshire and we can easily be accessed via the A1. We have been in business since 1993 and offer high-quality workmanship and expert Jaguar repairs. We are your first choice for independent Jaguar servicing in Peterborough.
We undertake all types of Jaguar repair work and we offer additional services such as air conditioning servicing and repairs, wheel alignment and state of the art diagnostic equipment. This means we can offer dealer level diagnostics. We are constantly investing to ensure that we always have the very latest diagnostic equipment available to our customers so that we are able to diagnose any problem effectively.
Contact Our Jag Specialist
We service and repair Jaguars from the early 1990's up to present day models. Our Jag servicing means that you'll get the best quality workmanship and guarantee on original parts. You can read through our website to find out more about the services we offer or get in touch with our helpful team for more information about our garage and services we offer. Our Jaguar garage will be able to meet your requirements for Jag services and repairs.
We are always looking forward to working with new customers and we will gladly assist with all your Jag services and repairs. Please contact us with any queries you may have. We are always pleased to help.Call us today on 01733349042 to discuss your requirements.